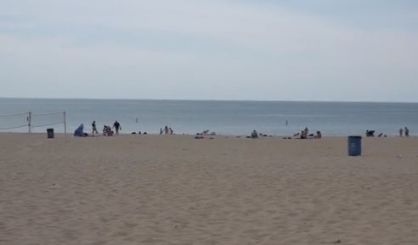 As the Berrien County Parks Commission looks to make traffic work more efficiently at Silver Beach, it's seeking public comments. Berrien County Parks Director Brian Bailey tells WSJM News they're specifically looking at the entrance and exit from the beach.
"One of the congestion areas is the corner of Lake Street and Broad Street right there at the main entrance of Silver Beach," Bailey said. "We're looking for some suggestions and ideas from the public on how to improve vehicles into the park and also with the pedestrians in that area."
The written suggestions will be taken through August 7. You can send them to SilverBeach@BerrienCounty.org. Or, you can mail them to the county parks commission. Bailey tells us the commission will take the suggestions to the Berrien County Board of Commissioners next month. They'll also talk with the city of St. Joseph.