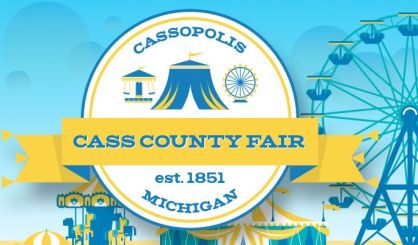 Getting underway this Sunday is the Cass County Fair. Board President Gail Peterson tells WSJM News it will be soft launch with tractor and truck pulls on the grandstand at 7 p.m. The carnival starts Monday, featuring food, games, and rides.
"If you're a real ride person and you want to go for several days, you can get a mega pass for three days or the whole week," Peterson said. "If you want to come back every day and ride the rides, you could save some money that way."
Grandstand attractions for the week include more tractor and truck pulls, a free performance by country singer Caroline Cole on Wednesday, a motocross event, and a monster truck show to wrap things up next Saturday. You can find the whole fair schedule at MyCassCountyFair.com.