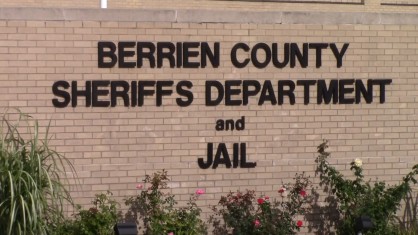 Another lawsuit has been filed against Berrien County alleging sexual misconduct by deputies serving as guards at the jail. Southfield attorney Lennox Emanuel tells WSJM News he's suing in circuit court on behalf of five women. They accuse six deputies of coercing them into sexual acts.
"Some of these women were subjected to sexual demands by some of these officers," Emanuel said. "For instance, when they were in solitary, the officers through a set up involving cameras would instruct some of my clients to do sexual things on camera."
Emanuel also alleges the sheriff's department allowed a female deputy to resume duties at the jail after it had caught her in a sexual relationship with an inmate. The plaintiffs are seeking in excess of $50,000 and Emanuel says the case is a long way from a trial. We have reached out to the Berrien County Sheriff's Department, but haven't heard back. This is the second lawsuit to be filed against the county over alleged sexual misconduct at the jail.