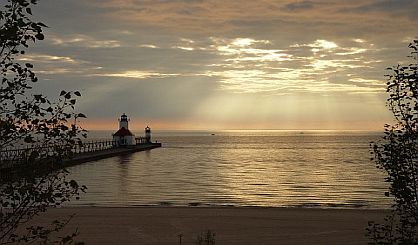 Lest We Forget will hold its annual military history demonstrations next week in St. Joseph. The organization's Don Alsbro tells WSJM News they're scaling it back a bit this time around, with rides being offered on three World War II landers at Tiscornia Beach.
"The landing craft will take a ride out past the lighthouse and then come back in for landings," Alsboro said.
A team dressed as authentic-looking Marines will lead the trips. The three landers out there are called the Higgins, the Gator, and the Duck. Lest We Forget says they're the watercraft that saved the world. Rides will be offered next Saturday and Sunday from 9 a.m. to 5 p.m. for $5.