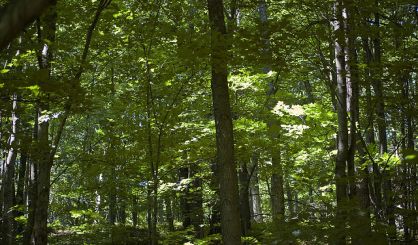 Tick season is well underway in Michigan. Howard Rusell, an entomologist at Michigan State University, tells Michigan News Network a couple species of ticks are out right now.
"This is the time of year where the most cases of Lyme disease are transmitted by the black-legged or deer tick," Rusell said. "The life stage it does that is the nymph, and they're very tiny and difficult to see."
Russell says the ticks are most common on the west side of the state, but last summer, they had a case of lyme disease in the northeast corner of Washtenaw County. He says if you're in tick areas, check your entire body for the bugs.