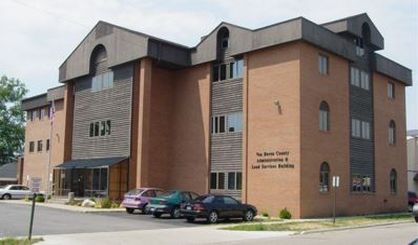 The Van Buren County Friend of the Court office is planning an amnesty day at the courthouse next month. Friend of the Court Administrator Lynn Bullard tells WSJM News the idea is to give someone who has a warrant out for failure to pay child support a chance to show up and get squared away or on a payment plan without being arrested. On hand will be representatives of agencies that can help someone who has failed to pay child support due to a life circumstance.
"We will have a counselor here from the veterans office, we will have a financial assistance worker here from the department of health and human services if people have questions about eligibility for public assistance," Bullard said. "A representative from Michigan Works will be here that day."
Bullard tells us it's important that someone facing an inability to pay child support contact the court first. This is the first amnesty day to be held by the Van Buren County Friend of the Court in about ten years. It will be Friday, August 11 from 7 a.m. to noon.