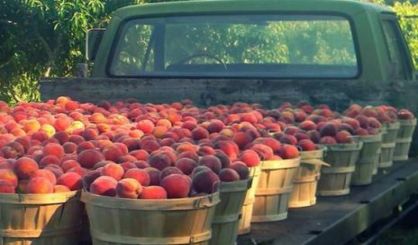 It's almost time for the Coloma Glad Peach Festival. The 50th annual event will be held this Friday through Sunday, says secretary Maureen Saltzman. She tells WSJM News Friday will feature the youth parade, the opening of the main stage, and fun for the kids. Saturday will be busy all day.
"The parade starts 1 p.m. and there will be a peach pit spit afterwards, and we have two stages of entertainment running all weekend," Saltzman said.
Sunday brings games for the kids, a magic show, and a car show. The event was started 50 years ago as a way to celebrate Coloma's biggest crop. It also gives everyone an excuse to eat some peaches. You can find out more right here.