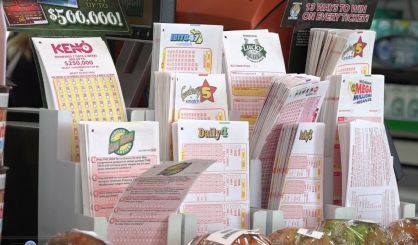 The Mega Millions jackpot for tonight's drawing is now up to $323 million. Michigan Lottery Commissioner Aric Nesbitt tells WSJM News 1.2 million tickets were sold as of Friday afternoon in the state. The jackpot will go up even more as sales grow if no one wins tonight's drawing.
"If nobody wins tonight, it will roll up to $346 million," Nesbitt said. "So, we either want a Michigan person to win or have it roll up again so a Michigan person can win next time."
Nesbitt tells us you've got a couple of options if you win. First, there's the annuity.
"The annuity would be 29 payments over the next 29 years totaling $323 million, or there's the cash option of $199 million," Nesbitt said.
The odds of getting the Mega Millions jackpot are one in 259 million. Your odds of winning $1 million — one in 18 million. If no one wins tonight, then the next drawing will be Tuesday.