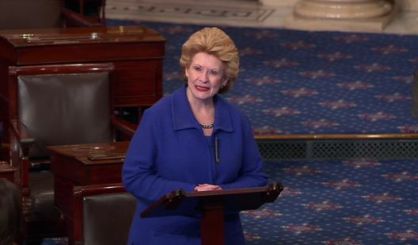 Senator Debbie Stabenow continues her attempts to protect millions of dollars of funding for the Great Lakes Restoration Initiative. She told Michigan News Network this week the Trump administration may be proposing to cut the $300 million per year spent on the initiative, but members of Congress are fighting the idea.
"It's funding that the Trump administration has wanted to zero out, and we in Michigan have gotten over $400 million from this Greeat Lakes Restoration Fund which I authored in 2010," Stabenow said. "It's critically important we continue to do that."
Stabenow made the remarks Friday while on her statewide small business tour in Wayne County.