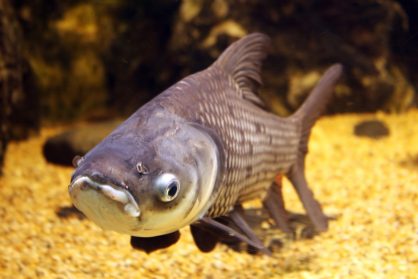 State Senator John Proos and Governor Rick Snyder have issued a new challenge to Michigan residents. They're asking for ideas to be submitted for fighting the Asian carp. Proos tells WSJM News the governor has set up a fund of $700,000 to be paid out to those who the best suggestions.
"Government doesn't always have the answers, but the best way for us to provide those answers is to let the public engage in what they know best, which is how to solve problems," Proos said. "We're problem solvers in Michigan, we're problem solvers in the great  United States."
If you submit an idea by October 31, you could be the awarded a portion of that money. Submit your ideas at Michigan.gov/CarpChallenge.