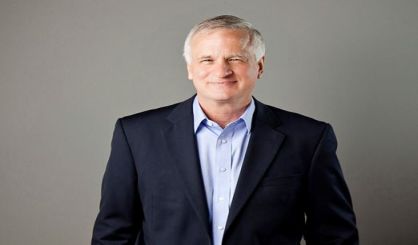 There's now a Berrien County Democrat in the running for the Sixth District congressional seat. Rich Eichholz of Union Pier tells WSJM News he thinks he stands the best chance of winning the general election because he can appeal to moderates and possibly to some Republicans. He says income disparity and how it damages the economy are his main concern.
"I think it's an important connection," Eichholz said. "I don't hear that being discussed, and I think if we just go through another round of lowering taxes, that's just not going to get us anywhere."
Eichholz is originally from Chicago and runs a company that works on electric vehicle components. He tells us he's been disappointed in Congressman Fred Upon because of his environmental record and healthcare vote. Eichholz is one of many Democratic candidates running in the primary to take on Congressman Upton next year. Others include Paul Clements, David Benac, Eponine Garrod, and Matt Longjohn.