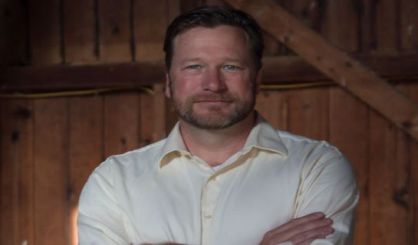 A Portage-based doctor says his experience in helping to craft healthcare policies for large organizations makes him uniquely suited to serve as the next member of Congress from Michigan's Sixth District. Matt Longjohn is a Democrat running in the primary to face off against Congressman Fred Upton next year.
"I know from a healthcare perspective what it takes to create jobs, reduce healthcare costs, and save lives," Longjohn told WSJM News. "I've actually been one of the few people in the country to direct programs that have been certified to do all of those things under Medicare."
Longjohn tells us it was Congressman Fred Upton's vote on the recent House healthcare bill that prompted him to get in the race. Longjohn has worked as the national officer of healthcare for the YMCA. He tells us he also wants to work to reduce student debt, and increase funding for early childhood education. This is Longjohn's first run for public office. Also running in the Democratic primary for the seat are Paul Clements, David Benac, Eponine Garrod, and Rich Eichholz.