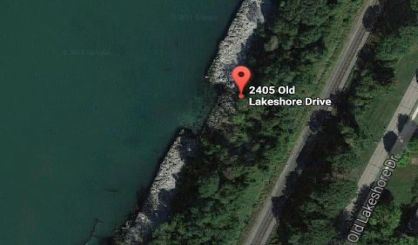 There's been some movement on shoring up the bluff in St. Joseph in an area where there have been concerns about a possible collapse. Early this year, city commissioners were alerted to erosion along the bluff in the area of 2405 Old Lakeshore. That's right by some CSX Railroad tracks. It took a while, but St. Joseph City Manager John Hodgson tells WSJM News the railroad has applied for permits from the state and feds to get lay some large rocks down below to strengthen the bluff.
"There's a fairly lengthy review procedure once the application is complete, and CSX indicates that they're looking at a process called a conditional permit in hopes that they'll be able to install part of the protection this fall to protect the bluff before winter comes," Hodgson said.
The railroad is following Army Corps of Engineers standards with this work. Hodgson tells us CSX has been a good partner to work with ever since initial communication issues were worked out.