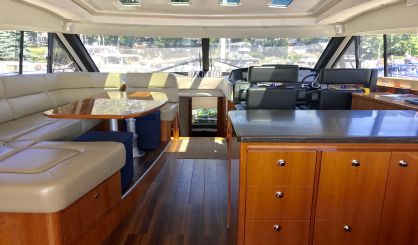 The Michigan Maritime Museum in South Haven will hold its fourth annual Boat Walk this weekend. The museum's Ashley Deming tells WSJM News from noon to four p.m. Saturday, you can take a look at the insides of participating boats throughout the maritime district.
"These are basically floating cottages for the summer," Deming said. "Private boats are opening their on-the-water-homes to the public as a fundraiser for the museum. $15 gets you into about 10 to 12 boats."
Deming tells us the Boat Walk is a great opportunity to see the interiors of boats you would normally never get to see. You can get a ticket at the Michigan Maritime Museum's website, at the chamber of commerce or visitors bureau, or at the Maritime Museum on the day of the tour.