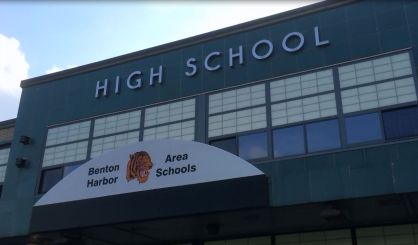 Benton Harbor Area Schools will be holding a back to school fair this coming Tuesday. This is the second time they've held such an event, with organizer Julie Earle telling WSJM News they'll have representatives of all sorts of groups on hand to provide information to parents.
"Intercare will be there and we'll have registrations so kids can be properly registered for school," Earle said. "We'll have first aid services. The Boys and Girls Club will be there. The YMCA will be there. The Boys Scouts and Girls Scouts with different clubs and activities going on in the district."
They'll also have activities for the kids and raffles. The big prizes this year include a Kitchenaid stand mixer and gift cards to local stores. Not to mention, they'll give away about 1,000 backpacks. The Back to School Bash and Community Fair is Tuesday from 11 a.m. to 7 p.m. at Benton Harbor High School.