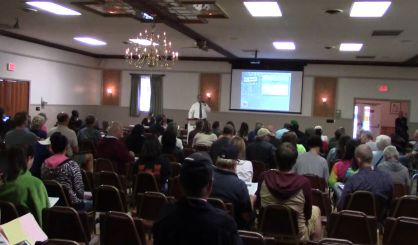 Set for Tuesday is the Berrien County Treasurer's annual summer land auction. Treasurer Bret Witkowski tells WSJM News they'll have 211 foreclosed properties available for purchase.
"There are properties in most communities," Witkowski said. "Houses, a lot of empty lots from Bainbridge Township to New Buffalo and everywhere in between."
Witkowski notes the number of foreclosures is down this year. He tells us he's gotten 460 property owners on to payment plans.
"Roughly two thirds of the potential foreclosures got on to some sort of payment plan to avoid having to be in that auction, which is good," Witkowski said.
The land auction will be held at the DANK in Benton Harbor starting at 9:30 a.m. It should wrap up in after about three hours. Witkowski tells us bidders have to put down a $500 deposit, which they'll get back if they don't buy anything. Winning bidders also have to pay the back taxes on whatever they buy.