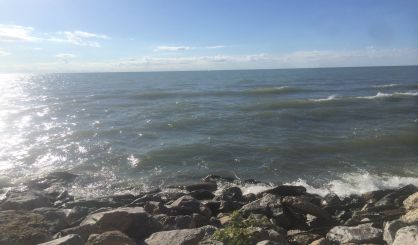 You may want to avoid a day at the beach for the next day or so. National Weather Service meteorologist Nathan Jeruzal tells Michigan News Network there's a beach hazard advisory in place through Wednesday afternoon.
"With the water temperatures in the 70s this time of year, the cooler air coming in with the winds will build up the waves we're thinking to five to seven feet all the way from Manistee down to St. Joe," Jeruzel said.
Jeruzel tells us small craft could run into problems. He also recommends everyone avoid swimming.