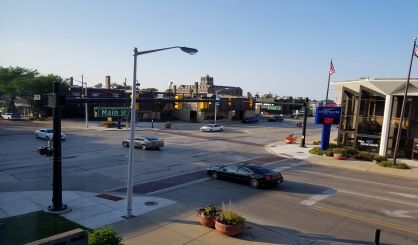 City leaders in St. Joseph expect more than $80 million will be needed over the next 20 years for infrastructure like streets, the water system and sewers, and they need to figure out how that money will be raised. At a meeting Monday night, civil engineer Shawn Keough told WSJM News roads pose the biggest problem for towns everywhere.
"Most communities around the state are discussing and learning that they have to take care of their own streets," Keough said.
St. Joseph is looking at a 3.5% water rate increase, a 7% sewer rate increase, and an either 2 or 2.5 mill millage increase for streets. Mayor Mike Garey told us people ask tough questions, but one thing is true.
"Folks understand that we do, we must, improve our infrastructure," Garey said. "It's not when we're going to do it. It how we're going to do it."
Depending on the size of the millage increase, the city may also need to pursue bonds. Garey told us commissioners will hash out their next move at a study session.