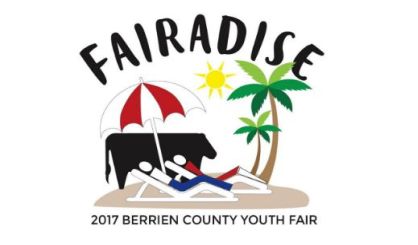 Plans are already being made for next year's Berrien County Youth Fair now that the 2017 edition has wrapped up. The attendance numbers are in, and Berrien County Youth Fair Director Karen Klug tells WSJM News more than 121,000 people showed up for this year's fair.
"It was just a great week," Klug said. "All of the events ran pretty smoothly compared to last year when we had a lot of changes to try to accommodate the weather," Klug said. "Just a great group of volunteers who came out again to try to help make everything happen."
The busiest day for the Berrien County Youth Fair this year was Tuesday, or Kids Day. On that day, 23,000 people showed up. The other busiest day was Saturday when 22,000 people showed up. Klug says, for the week, attendance was pretty average, but higher than last year. She notes cleanup continues at the fair grounds in Berrien Springs. Next year's Berrien County Youth Fair will be from August 13 to August 18.