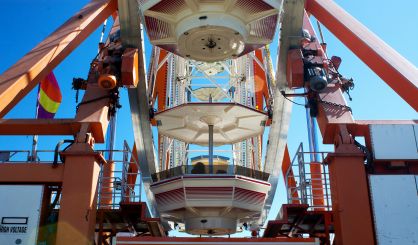 It's time once again for the Michigan State Fair. This year's fair at the Suburban Collection Showplace in Novi on the east side got underway Thursday and runs through Labor Day. Executive Director Steve Masters told Michigan News Network there's always something new every year.
"We have four breweries that are going to come in, and we are going to do a flight from each one of the breweries," Masters said. "We're calling it Friday Night Flights. We have Stacy Zuelly coming in and talking about Barbecue Boot Camp and walking people through how to select meats, how to stretch a buck if you've got a family."
It's the fifth year for the fair at the Suburban Collection Showplace. Ground will be broken for a 130,000 square foot addition that hopefully will be ready for next year's state fair. You can find out more at MichiganStateFairLLC.com.