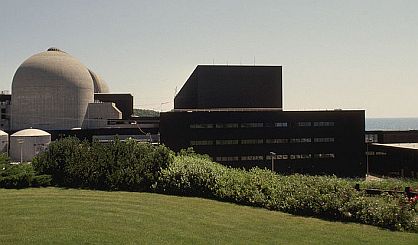 If you hear emergency sirens going off around Berrien County in the next few weeks, don't be alarmed. Cook nuclear power plant spokesperson Bill Schalk tells WSJM News they're doing their yearly tests of some 70 emergency sirens. These tests are a little different than the normal weekly tests.
"People will hear a siren in their area possibly go off three or four times for about 30 seconds," Schalk said. "What we're doing is taking various sound level adjustments to make sure we get proper coverage throughout the whole area."
Schalk tells us if there was a real emergency going on, the sirens would sound for 3 to 5 minutes. The Cook plant maintains 70 sirens all over Berrien County. Each year, it has to test them to make sure all areas are covered. The testing will take place Monday through Friday between 8:00 a.m. and 6:00 p.m. during the three-week testing period which starts Monday, September 4.