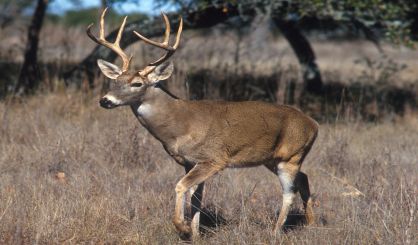 If you're hunting outside of Michigan this year for deer, elk, or moose, there are some changes about what you can bring back into the state because of concerns about Chronic Wasting Disease. Michigan DNR deer management specialist Chad Stewart outlined them for Michigan News Network.
"They can only bring in back de-boned meats, the legs of the animal with the bones still attached," Stewart said. "They can bring back hides, they can bring back antlers, they can bring back antlers attached to a skull cap, and they can bring back taxidermy mounts."
Stewart, says there have been nine cases of the fatal chronic wasting disease in southern Michigan since 2015. The new rules took effect this week.