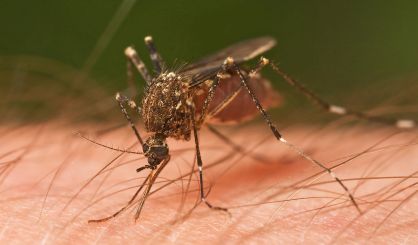 Michigan health officials say they have now confirmed the first four cases of West Nile Virus in state residents. Two of them appeared in Montcalm County in West Michigan. The other two were diagnosed in the Detroit area. Michigan Department of Health and Human Services spokeswoman Angela Minicuci says they have found infected mosquitoes in about half of all Michigan counties this summer.
"We know that it's in the mosquito population this summer," Minicuci said. "So we know that there is a risk out there and people need to be taking steps to protect themselves."
There may be many more cases out there that just haven't been diagnosed, because more often than not, exposure to the virus is beaten back by normal immune systems. It's older people, infants and others who have compromised immune systems who may be more vulnerable.