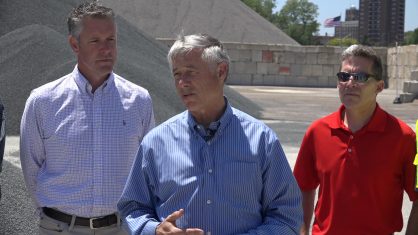 Hurricane relief funding is something Congress will have to arrange when it gets back to work next week. Congressman Fred Upton told WSJM News this week that lawmakers will need to address Texas as they get to work on the broader budget.
"There's a little bit of money left, but this will far outstrip that," Upton said. "So, that fund is going to have to be replenished. We also know with the water impact on roads and bridges and pipelines, that there's severe infrastructure damage as well."
Upton tells us raising the debt ceiling is another immediate need. He does not expect there to be a government shutdown, despite President Trump's threats to allow a shutdown if there's no border wall funding. Upton tells us that's the classic sort of negotiating tactic Trump wrote about in The Art of the Deal.