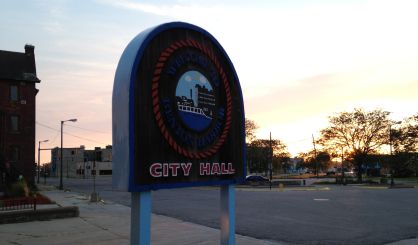 Benton Harbor City Commissioners have taken a step to save residents some money. At Tuesday's meeting, they approved a new trash collection contract, opting to sign up with We-Cycle Industrial Sanitation, a company owned by the same person the city once worked with before the appointment of an emergency manager. City Manager Darwin Watson told WSJM News this is the first new garbage contract the commission has adopted since regaining local control.
"The biggest thing is savings," Watson said. "There are estimated savings, as the mayor outlines. The other thing is it is a local company that is coming on board to do work for the city of Benton Harbor."
Mayor Marcus Muhammad said this contact will save the city $67,000 in its first year, $90,000 in its second year, and $116,000 in its third and final year. Watson says that will mean a few dollars per month for residents. The city will be in contact with residents to let them know what they need to know as the new trash hauler takes over.