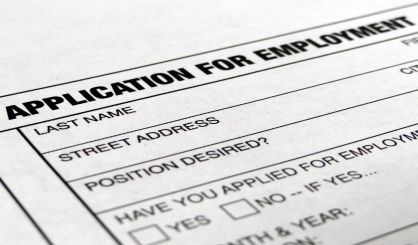 State officials say Michigan's unemployment rate rose by two-tenths of a percentage point to 3.9% for August, even as the number of people in the workforce declined for the fourth straight month. Figures from the Michigan Department of Technology, Management & Budget show the state jobless rate is a full percentage point lower than the 4.9% rate from August 2016. Michigan's unemployment rate remains lower than the national mark of 4.4% for August.
The state's workforce contracted by 7,000 in August following a drop of 24,000 workers in July. Despite that decline, an additional 10,000 Michigan residents were unemployed last month. The agency says the August jobless rate increase was the state's first since February.
The Associated Press contributed to this report.