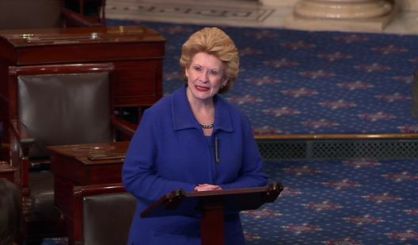 President Donald Trump denies assertions by top congressional Democrats that they have an agreement with him to preserve protections for young immigrants in the U.S. illegally. U.S. Senator Debbie Stabenow tells Michigan News Network she hopes there's an agreement.
"The fact that this was announced, I think, was good," Stabenow said. "I'm hopeful about it. I think that it made sense when there was an agreement to help the hurricane victims and proceed with the short-term budget."
Stabenow says she hopes something can be worked out before six months. She says she wants the young people affected not to be left wondering what's going to happen to them.