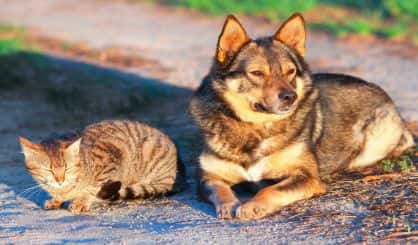 The Bissell Pet Foundation in Grand Rapids is working with animal shelters all over Michigan to take animals from areas hit by recent hurricanes. The foundation's Holly Koeze tells WSJM News the Van Buren County Animal Shelter is among the group's partners trying to free up space down south.
"Because of the hurricane, there are so many pets that have been displaced that the pets who were originally in the shelters, they face being euthanized due to the lack of space," Kroeze said.
Bissell is flying out animals who were already in shelters to make way for the newly displaced pets coming in until their owners find them. Kroeze tells us it's paying the adoption fees for any hurricane dog who finds a forever home at a Michigan shelter through September 23. Remember — they're working with the Van Buren County Animal Shelter in Hartford. You can find out more at Bissell's website.