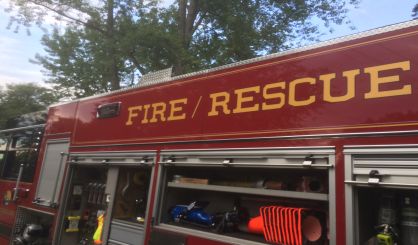 The St. Joseph Department of Public Safety and the Lincoln Township Fire Department now have an automatic aid agreement in place. St. Joe Public Safety Director Brian Uridge tells WSJM News Lincoln Township will automatically send out a truck to the city every time there's a fire reported. St. Joe will do the same for the township when a commercial property is involved.
"In the city of St. Joe, we're not only going to get more firefighters on scene, we're going to get a fire engine that has the capability of filling our air tanks while we're on scene" Uridge said. "The benefit to Lincoln Township is they will have the access to an aerial fire truck, which if you were to purchase that on your own would be upwards of $1 million."
Uridge tells us the benefit is that each department has some equipment that the other doesn't have. St. Joseph City Commissioners approved the deal on Monday. It's expected to cost the city about $7,000 per year, but save more on equipment purchases.