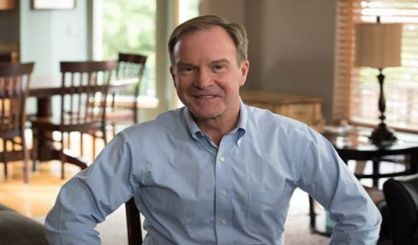 As he campaigns for governor, Michigan Attorney General Bill Schuette is invoking the name of Jennifer Granholm to drum up conservative support. Speaking with WKZO News this week, Schuette blasted Granholm, who hasn't been in office since 2011.
"I want to give Michigan families a pay raise by driving a stake through the legacy of the lost decade of Jennifer Granholm, and eliminating the Jenifer Granholm income tax increase, and give Michigan families a pay raise by cutting auto insurance rates," Schuette said.
Schuette is the front runner in the GOP primary for governor. He announced his candidacy last week. Polls have Schuette essentially tied with leading Democratic candidate Gretchen Whitmer.