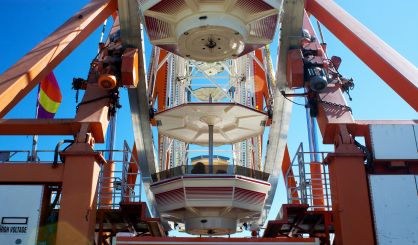 Continuing through this Saturday is the St. Joseph County Grange Fair in Centreville. It's one of the latest in the season county fairs to be held in Michigan, and a big focus is agriculture. With that in mind, MSU Extension has been featuring a special commodities carnival as part of the fair. It's an exhibit that delves into the financial aspect of maintaining livestock, says MSU Extension's Betty Jo Krosnicki. She spoke with WSJM News about the Commodity Carnival.
"They're demonstrating how much money it actually costs to raise one of the animals that they're taking to the fair, and then there is a second component that looks at how those animals are marketed, and the risks associated with that."
Participants in the Commodity Carnival will play a game that involves bringing a steer to market, which helps improve their literacy in agriculture science and basic economics while having fun. Krosnicki tells us that's one aspect of being a farmer that many 4H programs also want to focus on. The last day to take in the St. Joseph County Fair is Saturday, featuring the Mud Runs at 5 p.m. You can find out more right here.