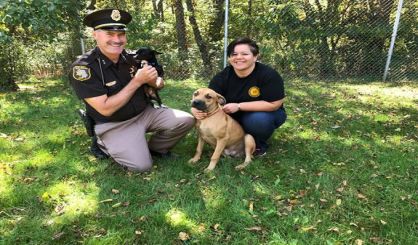 If you're looking for a new animal friend, then the Van Buren County Animal Control Shelter is the place for you tomorrow afternoon. They're holding a special adoption event thanks to the Bissell Pet Foundation. Animal Control's Kasey Murphy tells WSJM News the shelter now has a large number of dogs flown up from Florida following Hurricane Irma.
"We took in 18," Murphy said. "We have four here of our own that are up for adoption. So, we have a full house."
Murphy says the shelter's Irma dogs are all kinds of breeds, mixed. Most of them are on the larger side. You can contact Van Buren County Animal Control all week to learn more. You can also stop by on Saturday from 10 a.m. to 3 p.m.