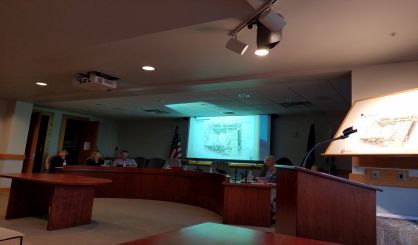 St. Joseph city leaders are looking at the future of three local parks. At a Monday meeting, city commissioners heard from Robert Ford, a consultant who's been brought on to draft a master plan for Dickinson, Whirlpool Centennial, and Riverview Parks. He told us Dickinson could be looking at restrooms, a pavilion, a playground, and some sidewalks. There's a question about fences not yet resolved. As for Riverview, he said an obvious improvement would be new traffic patterns.
"The idea there is to simplify the vehicular circulation system and make it a looped system because, right now, there are many different alternatives and it's creating a conflict with the recreational users and the pedestrians," Ford said.
Whirlpool Centennial Park is another question. They do know they want to put in a couple of foot washes to help make fountain maintenance easier. However, there's a question about additions like trees or even food truck areas. All of that will be worked out at future meetings. City commissioners and the public will talk more with Ford and each other through next spring.