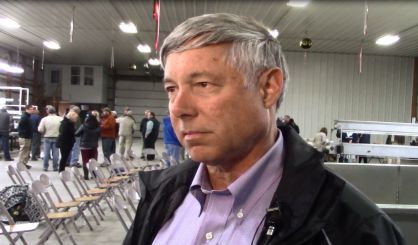 Congressman Fred Upton doesn't have a timetable for announcing whether he'll run for the U.S. Senate next year. There's been a lot of talk about the possibility, especially following last week's Republican Leadership Conference, but Upton tells WSJM News he's not making any decision just yet. He's got plenty of time.
"The filing deadline is a ways away, not until next April," Upton said. "So, I'm going to continue to listen and figure out what's best for the state in terms of what I might be able to do for them. So, we'll see."
The current talk is that Upton's looking at a run for Senator Debbie Stabenow's seat, and that he's "90% there" when it comes to a decision. Former Michigan Supreme Court Chief Justice Bob Young Jr. and John James are the current Republican field for the Senate.