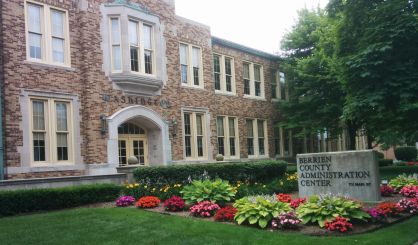 The Berrien County Board of Commissioners has voted to take over the county road commission. The vote Thursday morning was split 6 to 5 with Chair Jon Hinkelman voting no. He tells WSJM News the issue is the time frame for the appointment of a permanent director of the new Berrien County Road Department. Hinkelman felt giving Berrien County Adminsitrator Bill Wolf just three months to find a director was pushing it. Still, he thinks Wolf will make everything work.
"I know that the county administrator is going to be very, very busy," Hinkelman said. "He has to make sure that the hand off, the transition is very smooth. He's got a lot of things that he needs to coordinate and do very quickly. He's got to be sure that the I.T. transfer is smooth and operational, and at this time I think it's very important that the employees are comfortable with the changeover."
So, the creation of a new county road department is taking place. The road commissioners are being notified there's nothing for them to do, and roads will now be another facet of Berrien County's normal work. The Berrien County Road Commission is being dissolved. Bill Wolf has previously stated his choice for interim director of the road department is former Berrien County Road Commission Managing Director Louis Csokasy.