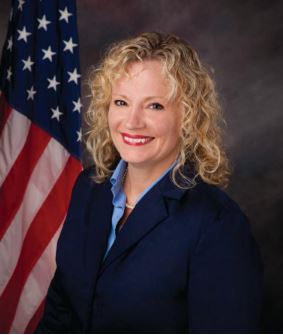 State Representative Beth Griffin of Mattawan is planning a series of roundtables for Van Buren County over the next few weeks. She tells WSJM News the first one will be next week for veterans.
"Monday, October 2, I have a veterans roundtable at the American Legion Hall in Paw Paw," Griffin said. "So, if you are a veteran or a family member of a veteran. We will have Michigan Veterans Affairs Agency Director James Redford there to speak and to take questions and answers."
All veterans with concerns are invited. Griffin has also announced a small business round table that she'll host on October 23 from 6:30 to 7:30 p.m. at the Carnegie Center in Paw Paw. Her guest will be Tamara Davis, the Director of the Western Michigan University Small Business Development Center.