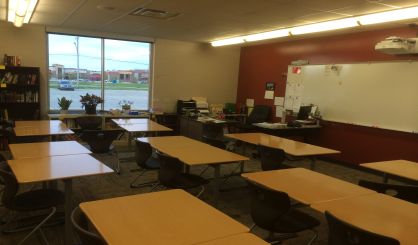 The Trump administration's plans to get more students in STEM education classes is getting the backing of the likes of Amazon, Google, General Motors, and Lockheed Martin. Executives from all four of those companies along with Facebook and Quicken Loans founder Dan Gilbert joined presidential adviser and first daughter Ivanka Trump in Detroit this past week as she talked about the STEM push.
"Right now less than half of American have even a single computer science course," Trump said. "We have to do better, and we are going to do better. This is a giant leap forward in that direction."
Trump says the administration is looking to get more girls and inner-city children taking STEM classes. The President signed an order this week to put $200 million a year into the program nationwide, and in Detroit, his daughter announced an extra $300 million in funding over the next five years will come from the private sector.