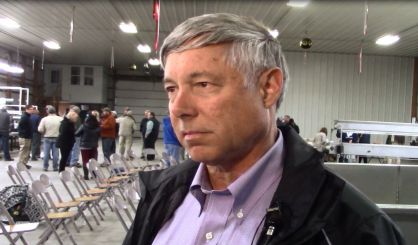 Congressman Fred Upton thinks a tax reform package could be approved and in place by the end of this year. On Wednesday, President Trump unveiled some guidelines for a plan. Upton tells WSJM News he can think of several things a tax plan should do.
"One of the keys is to simplify the code, jettison a lot of the loopholes so everyone pays a fairer rate," Upton said. "You could lower the corporate rate so we're no longer the highest in the world."
According to Upton's office, Michigan will add around 50,000 jobs and after-tax income on medium-income households will increase by more than $4,000 based on the tax-reform blueprint outlined by House Republicans Wednesday. According to the Associated Press, a budget watchdog group in Washington says the new GOP tax plan could cost $2.2 trillion over the next 10 years.