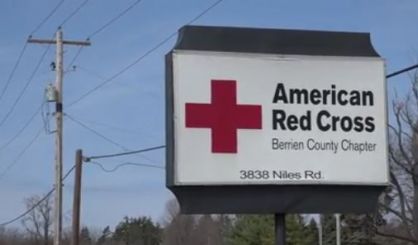 The Red Cross says it has sent more blood supplies to Las Vegas following this weekend's massacre there. Michigan Red Cross spokesperson Todd Kulman tells WSJM News those donations came from all over the country.
"Following the shooting, the Red Cross provided more than 250 additional blood products to local hospitals in the Las Vegas area to help those who were injured, and we continue to stand ready to provide more products if needed," Kulman said.
Kulman isn't sure if any of the supplies sent to Las Vegas came from Michigan, noting blood donations to the Red Cross go to the national supply. He says a strong blood supply is needed at all times, and so he asks one and all to make a donation. You can find out more at RedCrossBlood.org.