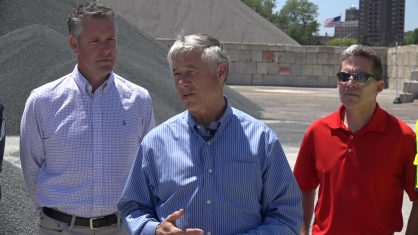 The Equifax data breach is on the minds of members of Congress. On Tuesday, a subcommittee of the House Energy and Commerce Committee held a hearing to speak with a former Equifax executive. Congressman Fred Upton tells WSJM News he has one concern, in particular.
"My questions really focused on the potential of having someone file false income tax returns and being able to get a refund check by using the data the thieves stole from those credit reports," Upton said.
As far as he can tell, that will be possible. Upton tells us the breadth of the information stolen during the hack of Equifax is staggering. He adds there is no excuse for the security breach at the credit reporting agency.