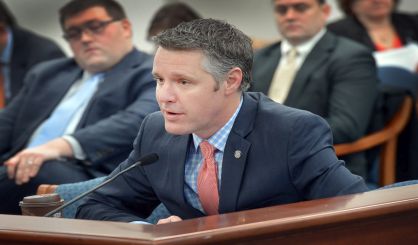 State Senator John Proos is hoping the latest effort to reform Michigan's auto insurance system will be successful. He tells WSJM News testimony has been taken this week over in the House for a plan to remove a requirement that all auto policies in Michigan have unlimited coverage for catastrophic injuries.
"It's a challenging topic, there is no doubt," Proos said. "It's a very complicated topic, but it's one that impacts each and every motorist in the state of Michigan, and we must begin to look at ways to reduce the costs for all of our ratepayers."
Proos tells us that unlimited catastrophic coverage is very beneficial to those who suffer major, life-changing injuries. However, it also causes the state's insurance to be some of the most expensive in the country. In fact, he says the high costs lead to between 20 and 30% of Michigan drivers going uninsured, which is a risk to everyone else. He's expecting the House plan to change by the time it heads to the Senate, noting the Senate in 2015 approved its own plan to reduce rates.