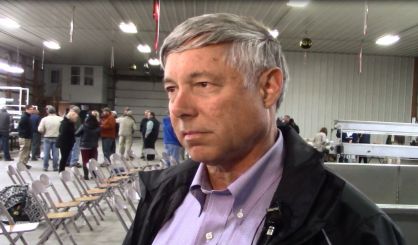 A ban on bump stocks could soon be in the works. Congressman Fred Upton told Michigan's Big Show this week most members of Congress didn't even know what bump stocks were before the Las Vegas massacre shooter used one when he killed more than 50 people this month. Now, Upton thinks either a legislative or an administrative ban is coming.
"I think this is going to move pretty fast," Upton said. "I think a good number of my colleagues are going to say, 'We don't need this,' and I'll bet the speaker moves the legislation. If not, the ATF will do it, as they could."
Upton and a bipartisan group of lawmakers are sending a letter to the ATF asking it to ban bump stocks. Upton says they're only allowed due to a 2010 ATF policy. A bump stock can be used to make a semi-automatic rifle into an automatic rifle.