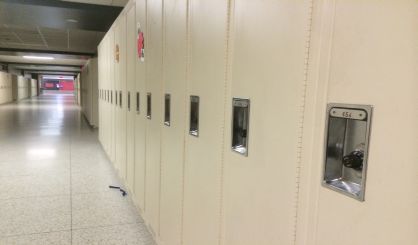 Coloma Community Schools Superintendent Pete Bush says this week's lockdown situation caused by the reported sighting of a student with a gun was handled according to state protocols. He tells WSJM News as soon as a teacher realized what they were dealing with, a well-practiced plan of action went into effect. Bush credits teachers and other staff.
"They are well prepared for any type of incident," Bush said.  "By state requirement, we have to do certain lockdown drills throughout the course of the year. We had already previously practiced a lockdown drill in all of our buildings at the start of the school year prior to this incident on Monday."
Bush tells us he sent out automated phone messages to district parents throughout the day so they would be in the loop. Bush says the thing a parent does not want to do in that situation is show up to the school, as the kids are all safely locked in their classrooms while police search the building. He adds the student who caused Monday's lockdown was removed from the school until police got everything sorted out. Following their search on Monday, police said they did not find a weapon.