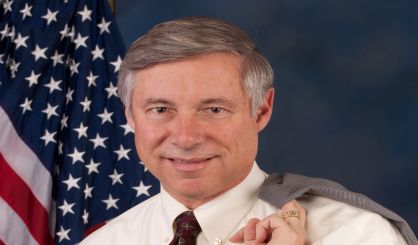 Congressman Fred Upton says he will make a decision soon whether or not he will run for Congress next year, or take a gamble at trying to unseat Senator Debbie Stabenow. The St. Joseph Republican has a lot to consider, as pundits believe his chances are better if he stays in the 6th District U.S. House seat, where he also has seniority. Republican pollsters think Stabenow is vulnerable but GOP strategist Greg McNeilly thinks Upton has name recognition problems statewide.
"He has just one part of southwest Michigan and a large part of his media district is outside of our state," says McNeilly. But Upton says he thinks he is better known around Michigan than former Michigan Supreme Court Chief Justice Bob Young, John James, or Bob Carr, the other Republicans in the field.
"They both (Young and James) really fine people, but our name ID is significantly higher than either one of them statewide," Upton counters. Stabenow on Friday filed a campaign finance report showing she has $6.9 million in the bank and no campaign debt. That amount is $2 million more than this time six years ago, when she defeated former Congressman Pete Hoekstra.