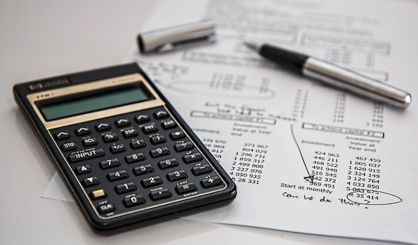 The Benton Harbor City Commission is being urged by some in the area to get busy getting the word out regarding the income tax proposal on the November ballot. At Monday's commission meeting, activist Ed Pinkney of Benton Township said city leaders haven't done a good job yet.
"You're not doing enough," said Pinkney. "Everywhere you look, you see 'no' signs." He added city officials are falling short of what he thinks they should do. "Explain to them why they should vote 'yes.' The average person in Benton Harbor doesn't make enough to pay income tax anyway, let's face the facts. And whatever they pay, they're going to get it back."
Pinkney's comments were echoed by Raheem Abdullah, who asked the city commission where the "yes" signs are, "because I haven't seen one." The tax would be 1% for city residents, a half-percent for non-residents who work in the city, and 1% for companies. A similar proposal failed in 2013, and opponents like Citizens for a Better Benton Harbor say it should go down again. Bryan Joseph spoke to WSJM News this week about the opposition, and said it would make a huge difference if the ballot language actually spelled out exactly where the money raised by the tax will go.
"It's a one-sentence proposal, and there's nothing in it that says the money will be used for roads, infrastructure, sidewalks, curbs, alleys, et. cetera," says Joseph. He tells us their survey of businesses finds 80% say they will leave Benton Harbor if the tax is passed. His group also disputes the amount of money that Mayor Marcus Muhammad and others says will be raised, noting they haven't given specifics on how the tax would add up to $2.5 million.
City officials have said they don't know yet how the tax would be collected, and they're still working on that with other cities with a municipal income tax. The issue will be decided November 7.