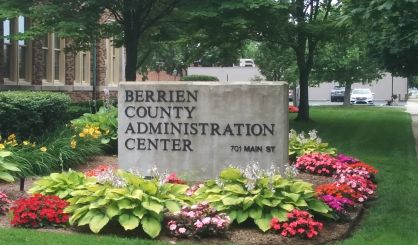 The Berrien County Parks Commission is getting ready to start working on a new park in Watervliet. Paw Paw River County Park has been in the works for awhile, and parks director Brian Bailey tells WSJM News the plan is to have it open by early August. Bailey says it will be a trailhead for the Paw Paw River Water Trail.
"What that means is we're going to provide parking areas for the public, barrier free access down to the river, it will be a barrier free kayak launch, we'll have a pedestrian bridge that will reach over to a roughly nine or ten acre island in the river," Bailey says.
The Berrien County Board of Commissioners approved the project to allow the parks commission to get a $296,000 grant from the Michigan Natural Resources Trust Fund for the park. The last new county park was Galien River in 2014, and Rocky Gap was remodeled in 2016.