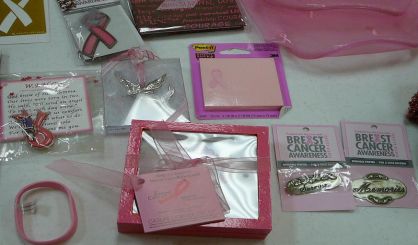 This is Breast Cancer Awareness Month, and doctors are reminding everyone that it's not just women who can get the disease. Men can also get breast cancer. About 2,500 of them will be diagnosed this year, compared to about 250,000 women. Association of Women's Health, Obstetric and Neonatal Nurses Lynn Erdman tells us family history is something everyone ought to know about.
"If you have a first-degree relative that has had breast cancer, whether it's a man or a woman, you should know that and share it with your health-care provider, as they are trying to help you determine how often you should be screened."
The risk of breast cancer among women increases with age, and Erdman encourages them to determine whether screenings annually or every other year are what's best. Having your first pregnancy after age 30, being obese after menopause, and using birth-control are among the risk factors.