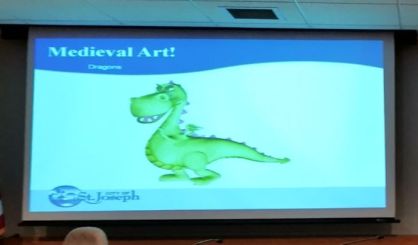 Hear ye! Hear ye! The city of St. Joseph's public art display this summer will feature heroic knights on horseback. City Marketing Director Susan Solon announced Monday night the theme this year is "The Magical Kingdom of St. Joseph."
"It's going to have 15 artists, two molds, plus one castle," Solon said.
Solon told city commissioners the kids will be able to play in the castle and climb up on the horse statues.
"We've decreed that every day in our beach town will be a royal good time for young, old, and middle ages," Solon said.
This will be the 15th year for the city's public art displays. Past years featured everything from safari animals to dogs to bugs to bears to cars. The 15 pieces to be on display this year will be painted by local artists and sold at auction in the fall. The total budget for the public art display is $75,000. The city will begin seeking artists to decorate the art next month, and the statues will be unveiled to the public in May.