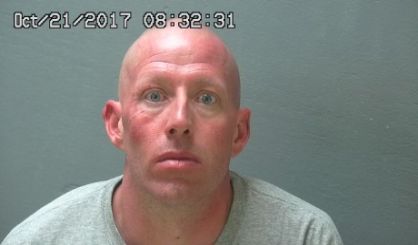 The Van Buren County Sheriff's Department says it has caught a serial arson suspect. Sheriff Daniel Abbott tells WSJM News a string of fires at abandoned houses and barns were reported to his office last week. They were scattered throughout the Keeler, Hartford, Bangor, and Watervliet areas between September 29 and October 20. It took a local fire chief to notice their similarities. Abbott assigned a deputy to investigate, and not long after, a suspect emerged.
"A person actually brought him to the station for us, and we interviewed him," Abbott said. "Two of the guys assigned to the case interviewed him, and he came clean on them."
The suspect has been identified as 40-year-old Kyle David Norden of the Hartford area. Sheriff Abbott doesn't know the motive, but says no one was hurt in the fires. Norden has been arraigned on six counts of arson, three in the second and three in the third degrees. He remains in the Van Buren County Jail with bond set at $100,000.