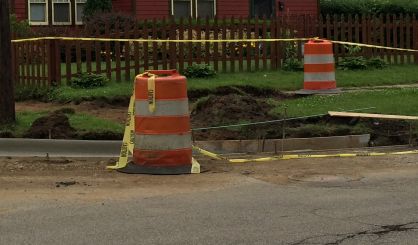 The Michigan Department of Transportation is planning an open house in Edwardsburg for tomorrow to tell everyone the details of an upcoming repaving project planned for US-12. Spokesperson Nick Schirripa tells WSJM News this work will affect traffic through town.
"Next year, in 2018, we're going to be repaving US-12 through Edwardsburg," Schirripa said. "That poroject is going to include some drainage improvements, upgrading the sidewalk ramps, and reconstructing the CM railroad crossing."
So, MDOT is holding an open house this Wednesday, October 25 at the Ontwa Township Hall in Edwardsburg from 4 to 6 p.m. MDOT engineers will be on hand to explain to everyone what will be happening so there are no surprises. Schirripa says the township requested the meeting.